Floor Sanding
Floor sanding, frequently referred to as floor polishing, is the process of removing the top layer of the floor board. Sanding enables small scratches and damages to be repaired, whilst stripping back the wood to create a bespoke finish. Our floor sanding and polishing services are available to both domestic and commercial customers.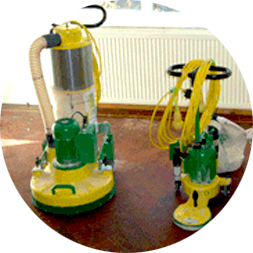 The right tools for the right job
Our top of the range commercial continuous belt sanders make quick work of even the most difficult surfaces! They even come complete with a self extraction system for dust free sanding!
For a wood floor restoration contact us today 01525 220286